We had to travel three hours to Brisbane today for the Maria V. Snyder signing, yet I stayed up until 3am for the IMM posts, not a great combination. Luckily Brittany (Nice Girls Read Books) came over and picked me up for the trip. The signing was at 5:30pm so we had plenty of time to waste. We set about finding the discount book store we went to after the Rachel Caine signing in May. Unfortunately, it must be invisible or something. We practically walked from Queen St to the Valley looking for it, but it was just gone. We couldn't even find the building it was in in case it had moved. Needless to say, our feet, legs, ankles, lungs… everything was sore. We obviously don't exercise enough. Giving up, we just went to the book sections at Big W and Target before heading over to Dymocks for the signing.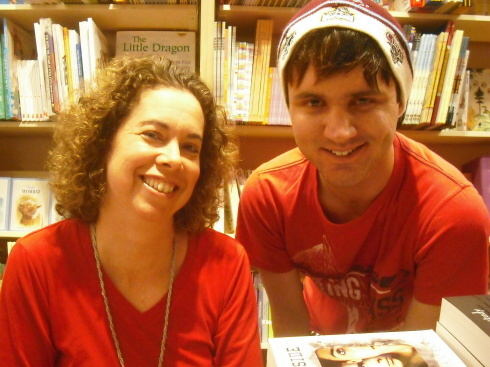 While we were waiting for the 5:30pm start, Maria lounged around in the store near the registers. Some authors are cool like that. We decided to take our seats early, and lucky we did, heaps of people ended up standing down the back during her talk. Maria had a chat for about half an hour, giving us a lot of anecdotes on all of her escapades she went through when researching for her books. She really gets involved with everything she does, making sure she gets the details right.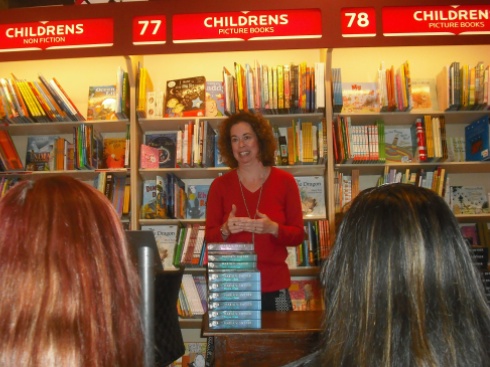 I have to say, Maria is one hilarious public speaker. She kept us in stitches with all of her sarcastic quips, it definitely made the talk fun. If you can, try and make it to one of her signings. You won't regret it.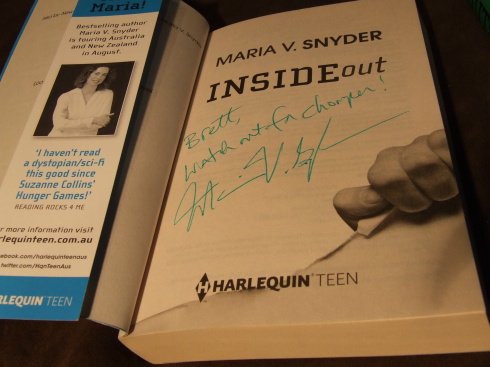 At the end, Maria took the time to sign our books. We were lucky to be near the front of the line, some people had brought huge stacks with them. I only had the two Insider books myself. I also picked up a couple bookmarks while I was there too.