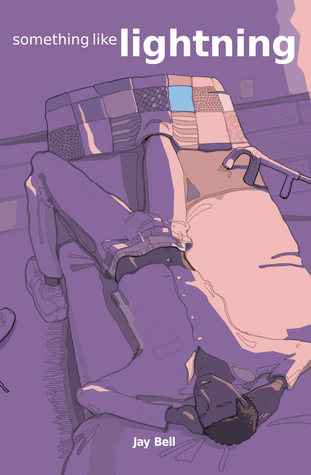 Title: Something Like Lightning (Something Like #5)
Author: Jay Bell
Published: October, 2014 by Jay Bell Books
Pages: 389
Rating:






Purchase: The Book Depository
Kelly Phillips has been out and proud since he was a young teenager, and thanks to the gay youth group he frequents, he's never been short on friends or lovers. But when you have almost everything, it's hard not to focus on what's just out of reach: A best friend, who would be Mr. Right if he wasn't already Mr. Straight. Or that handsome athlete at school, who would be easier to wrangle if not for his angel wings. And then there's the guy who might be a perfect fit, maybe even a soulmate… if only he wasn't convinced he didn't need anyone at all. Kelly has always been good at running. Now he must learn to chase, which will not only test his endurance, but the durability of his heart as well.
Final Thoughts:
It's wonderful going into each new instalment of this series and seeing it through new eyes. This time Kelly took the reins. Previously a side character, and one in the way at that I'm finding myself amazed at how one person's viewpoint of others can skew your own opinions so much. No longer an obstacle to sneak around, Kelly's own tale had me enthralled.

Read Full Review?