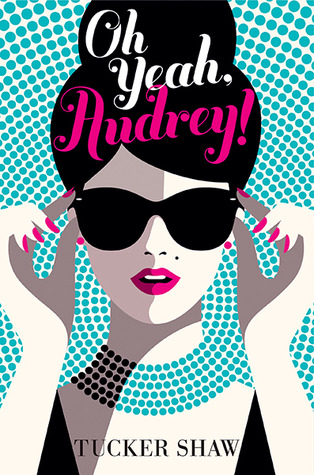 Title: Oh Yeah, Audrey!
Author: Tucker Shaw
Published: October, 2014 by Amulet Books
Thanks: Amulet Books via NetGalley
Pages: 256
My Rating:






Purchase: The Book Depository
It's 5:00 a.m. on Fifth Avenue, and 16-year-old Gemma Beasley is standing in front of Tiffany & Co. wearing the perfect black dress with her coffee in hand—just like Holly Golightly. As the cofounder of a successful Tumblr blog—Oh Yeah Audrey!—devoted to all things Audrey Hepburn, Gemma has traveled to New York in order to meet up with her fellow bloggers for the first time. She has meticulously planned out a 24-hour adventure in homage to Breakfast at Tiffany's; however, her plans are derailed when a glamorous boy sweeps in and offers her the New York experience she's always dreamed of. Gemma soon learns who her true friends are and that, sometimes, no matter where you go, you just end up finding yourself.
Final Thoughts:
I must confess that, as an Audrey fan, I may have jumped into this book expecting too much. The idea of following Gemma and her friends on a Breakfast at Tiffany's inspired tour of New York City sounded great; I expected a lot to come from this group of teens that share no more than one fan-base in common, and who are meeting in person for the first time. It took me longer to finish reading than it should have, however, and while Oh Yeah, Audrey! seemed to end on an emotional high note, the beginning and the middle could've been better.