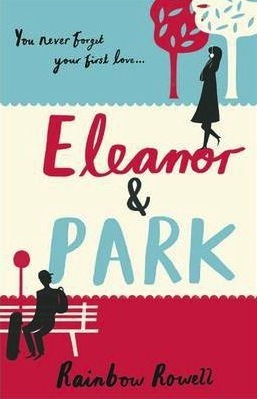 Title: Eleanor & Park
Author: Rainbow Rowell
Published: February, 2013 by Orion
Pages: 325
My Rating:






Purchase: The Book Depository
Eleanor is the new girl in town, and with her chaotic family life, her mismatched clothes and unruly red hair, she couldn't stick out more if she tried.

Park is the boy at the back of the bus. Black T-shirts, headphones, head in a book – he thinks he's made himself invisible. But not to Eleanor… never to Eleanor.

Slowly, steadily, through late-night conversations and an ever-growing stack of mix tapes, Eleanor and Park fall for each other. They fall in love the way you do the first time, when you're young, and you feel as if you have nothing and everything to lose.
Final Thoughts:
I left this one until last, the first chapter not exactly drawing me in a few months ago compared to that of Attachments and Landline. Since finishing those, I've had my paperback staring at me, telling me to hurry up before Rainbow has another book squashed in on my wobbly shelves beside it. Now, after closing the last page on Eleanor & Park, I couldn't see why I'd put this one off for so long. Even though I've thoroughly loved all of her books, something about this one just sparked something in me that made me want to read and read and read.


Read Full Review?