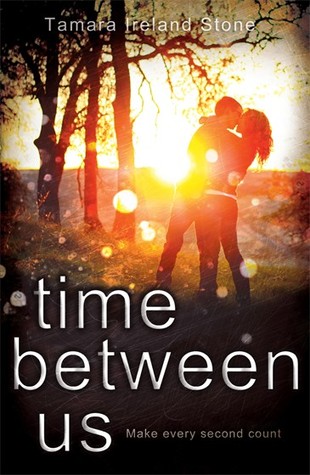 Title: Time Between Us (Time Between Us #1)
Author: Tamara Ireland Stone
Published: October, 2012 by Doubleday
Pages: 371
My Rating:






Purchase: The Book Depository
Anna and Bennett were never supposed to meet. Why would they? Anna is sixteen in 1995, fiercely determined to leave her quiet town and finally travel the world. Bennett's seventeen in 2012, living in San Francisco and trying to control his ability to travel through time – an incredible gift, but also an unpredictable curse, which constantly threatens to separate him from the people he loves.

When Bennett suddenly finds himself in Anna's world, they are inescapably drawn to one another – it's almost as if they have met before. But they both know, deep down, that it can never last. For no matter how desperate Bennett is to stay with Anna, his condition will inevitably knock him right back to where he belongs – and Anna will be left to pick up the pieces.
Final Thoughts:
I've always been quite fond of time travel, and recently, I've gotten into contemporaries. This book seems to combine the two in a way that could easily pass as a contemporary romance; and not just if you took out the fact that the boy is from the future. It focussed quite a bit on the romance. Still, it was a bit hit-and-miss for me, though. I found stretches of the book had me hooked, keeping me speeding through the chapters, yet others fell a bit on the slow side. It was still good though, and I hand that to the characters. Anna actually had some personality to her, and while I may not have agreed with her at every moment, she wasn't one of those characters too stupid to live—definitely a plus when you're trying to enjoy a book.


Read Full Review?