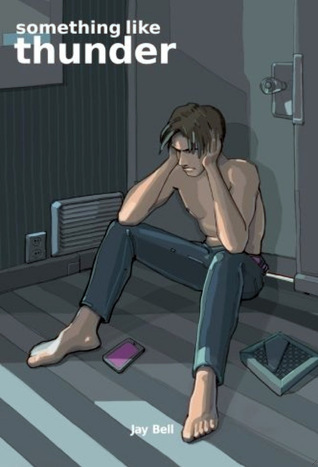 Title: Something Like Thunder (Something Like #6)
Author: Jay Bell
Published: May, 2015
Pages: 483
Rating:






Purchase: Kindle
This isn't a coming out story. Nor is it the tale of a lonely heart seeking companionship. This is about how I learned to fight.

My name is Nathaniel Courtney and I'm a survivor. I didn't let the cruelty of others wear me down, and I've weathered the more subtle hardships of the heart. Love is a Trojan horse, slipping past your guard and leaving you ransacked and vulnerable. I emerged from that war not unscathed but as a new man. The only mistake I ever made was letting the right guy get away. Now I've got one more chance. This is the final battle, because if I fail now… I won't. You'll see. Just listen to my story, Kelly Phillips, and when I'm done, please don't walk away. Take this weary soldier into your arms so we can find peace together.
Final Thoughts:
While I enjoyed Nathaniel's story, I didn't find his tale as compelling as the previous instalments. Putting this book down numerous times, it took me over three months to finish it. I wouldn't say, skip this one, as it does fill in a lot of the blanks and shows a great deal more of my favourite side character, Marcello, but there just didn't seem to be that same pull to stay glued to the pages. It may have been plot fatigue as it's starting to feel like we've seen all the stories and we're just getting different perspectives on them now.


Read Full Review?