In My Mailbox is a meme hosted by The Story Siren, which allows bloggers to share what books they've received in the past week. They can be from stores, contests, tours or publishers!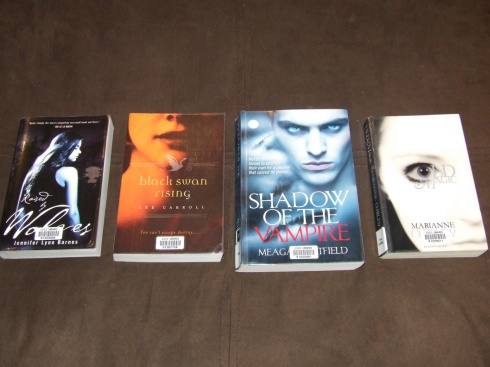 • Raised By Wolves by Jennifer Lynn Barnes (library)
• Black Swan Rising by Lee Carroll (library)
• Shadow Of The Vampire by Meagan Hatfield (library)
• Old Magic by Marianne Curley (library)
None of my bookdepository orders arrived this week, hopefully they turn up soon. I did go to my local library however with Brittany from Nice Girls Read Books. I picked up these, hopefully I get time for them but I've got so much I want to read right now that I may have to renew them. If you've read any of these, let me know what you think I should get to first.
Link up to your mailbox and I'll be sure to check it out!