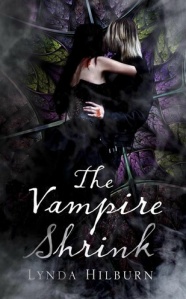 Title: The Vampire Shrink (Kismet Knight #1)
Author: Lynda Hilburn
Published: September, 2011 by Jo Fletcher Books
Thanks: Pan Macmillan, AU
Pages: 400
My Rating:






Purchase: The Book Depository
Kismet Knight, PhD, doesn't believe in the paranormal. She especially doesn't believe in vampires, but she begins to wise up when she is introduced to a handsome man named Devereux who claims to be 800 years old. Kismet doesn't buy his vampire story, but she also can't explain why she has such odd reactions and feelings when he is near. Then a client almost completely drained of blood staggers into her waiting room and two angry men force their way into her office, causing her to consider the possibility that she has run afoul of a vampire underworld. Enter FBI profiler Alan Stevens, who warns her that vampires are very real, and one is a murderer—a murderer who is after her.
Final Thoughts:
This was all over the place for me, but in a good way. What started out as a day in the life of a fairly closed off, thirty year old woman, stuck in a monotonous routine of her clients' therapy sessions, ended up being something completely out of left field. With elements of fantasy, crime procedurals and erotic love triangles, I was flipping desperately through, even resorting to reading by candlelight for more of Kismet's adventures when my power went out during a thunderstorm.

Read Full Review?