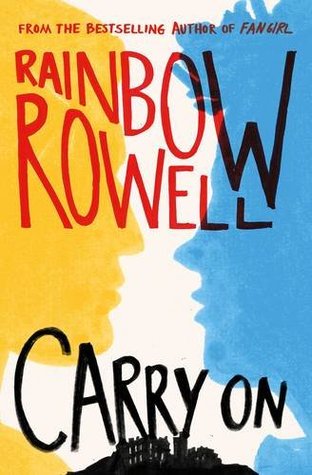 Title: Carry On
Author: Rainbow Rowell
Published: October, 2015 by Macmillan
Thanks: Pan Macmillan, AU
Pages: 528
My Rating:






Purchase: The Book Depository
Simon Snow just wants to relax and savor his last year at the Watford School of Magicks, but no one will let him. His girlfriend broke up with him, his best friend is a pest, and his mentor keeps trying to hide him away in the mountains where maybe he'll be safe. Simon can't even enjoy the fact that his roommate and longtime nemesis is missing, because he can't stop worrying about the evil git. Plus there are ghosts. And vampires. And actual evil things trying to shut Simon down. When you're the most powerful magician the world has ever known, you never get to relax and savor anything.

Carry On is a ghost story, a love story, a mystery and a melodrama. It has just as much kissing and talking as you'd expect from a Rainbow Rowell story — but far, far more monsters.
Final Thoughts:
This was such a contemporary kind of fantasy. From someone that normally finds the prospect of dragons and mages a snore, I was so glad to find that this one focussed as heavily on the characters as it did. It takes you on such an emotional journey, getting to know each of them, while still keeping the plot moving on around them. The switching perspectives became a non-issue as each and every point of view was relevant, never dragging you away from where you wanted to be. It all just flowed, allowing you to connect to the story without feeling like things were all over the place. Full of romance and great characterisations, this is one book I am most certainly sad to leave behind. I want more, but still, I loved it the way it was.

Read Full Review?