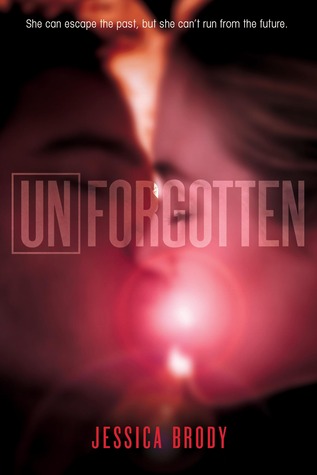 Title: Unforgotten (Unremembered #2)
Author: Jessica Brody
Published: February, 2014 by Macmillan
Pages: 400
My Rating:






Purchase: The Book Depository
After a daring escape from the scientists at Diotech who created her, Seraphina believes she is finally safe from the horrors of her past. But new threats await her and her boyfriend, Zen, at every turn as Zen falls prey to a mysterious illness and Sera's extraordinary abilities make it more and more difficult to stay hidden. Meanwhile, Diotech has developed a dangerous new weapon designed to apprehend her, a weapon that even Sera will be powerless to stop. Her only hope of saving Zen's life and defeating the company that made her is a secret buried deep within her mind. A secret that Diotech will kill to protect.
Final Thoughts:
Ranging from bored, to mildly interested, to disturbed, and to just plain annoyed—this book drew a lot of emotions out of me. I'm finding it hard to fathom how I gave the first book a five star rating, when this one was so hard to like. Its first mistake was that it took something like ten chapters before ANYTHING happened. I wanted to give up on it, but forced myself to go on. And then, boom, love triangle. Not the good, or even plausible, kind. No, she is inexplicably drawn to some random new character that's been sent to capture her for the big evil organisation that created her. He shows no interest in her, forces her to do things, but on she goes wondering about how drawn she is to him. Um, Sera, you have a boyfriend. He loves you. Where is your head???

Read Full Review?