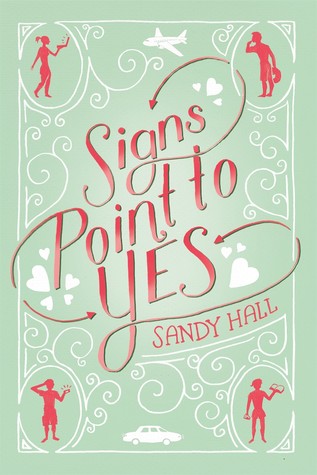 Title: Signs Point To Yes
Author: Sandy Hall
Published: October, 2015 by Swoon Reads
Pages: 288
My Rating:






Purchase: The Book Depository
If only Jane's Magic 8 Ball could tell her how to get through the summer. With her "perfect" sister, Margo, home for her "perfect" internship, Jane is not going to be able to spend the summer writing fan fiction, as she had planned. And her emergency babysitting job requires Jane to spend the whole summer in awkward proximity to her new crush, Teo, a nerdy-hot lifeguard with problems of his own. With his best friend out of town, Teo finds himself without anyone to confide in…except Jane. Will Jane and Teo be able to salvage each other's summer? Even the Magic 8 Ball doesn't have an answer…but signs point to yes.
Final Thoughts:
Fluffy romance is what you'll find here. The stakes are low to point where pretty much nothing goes wrong for the main character, Jane. The romance, I'd say it's marshmallow (enough to bite into, but not a lot of substance), and the family drama, it doesn't go far beyond Jane and her mum arguing over what she'll do after high school. So if you're looking for a meaty contemporary to rage over your emotions, this isn't it. However, it is a quick little book to devour, have some mild fun with, and move on from.

Read Full Review?