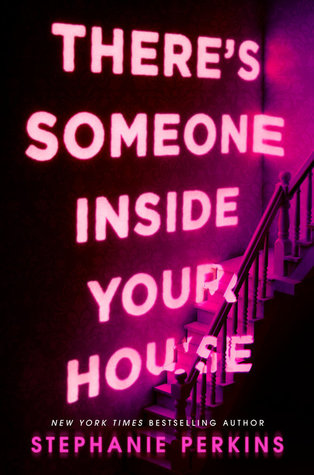 Title: There's Someone Inside Your House
Author: Stephanie Perkins
Published: September, 2017 by Dutton Books for Young Readers
Pages: 289
Rating:






Purchase: The Book Depository
Love hurts…

Makani Young thought she'd left her dark past behind her in Hawaii, settling in with her grandmother in landlocked Nebraska. She's found new friends and has even started to fall for mysterious outsider Ollie Larsson. But her past isn't far behind.

Then, one by one, the students of Osborne Hugh begin to die in a series of gruesome murders, each with increasingly grotesque flair. As the terror grows closer and her feelings for Ollie intensify, Makani is forced to confront her own dark secrets.
Final Thoughts:
I expected to love this book, but nope. Whatever magic had taken over during the Anna, Lola, Isla trilogy was missing for Makani's journey. Supposedly horror focussed, but actually romance focussed, it failed to really scare me. A lot of the background characters that you barely know get killed, but there's no real shock to it. Whenever the POV switches from the main character, you know the new POV character is about to bite it. If you're like me, and usually get freaked out by horror, you'll be fine with this. I was more annoyed by the characters putting themselves in danger than anything else. They should have just stuck to having sex in the cornfields.

Read Full Review?