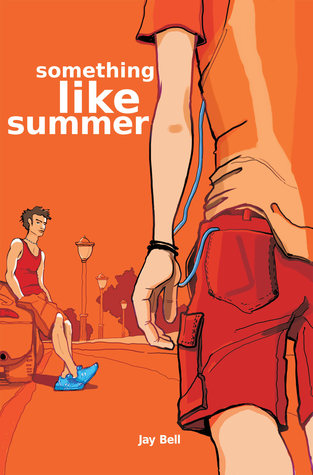 Title: Something Like Summer (Something Like #1)
Author: Jay Bell
Published: January, 2011 by Smashwords
Pages: 292
Rating:






Purchase: The Book Depository
Love, like everything in the universe, cannot be destroyed. But over time it can change.

The hot Texas nights were lonely for Ben before his heart began beating to the rhythm of two words; Tim Wyman. By all appearances, Tim had the perfect body and ideal life, but when a not-so-accidental collision brings them together, Ben discovers that the truth is rarely so simple. If winning Tim's heart was an impossible quest, keeping it would prove even harder as family, society, and emotion threaten to tear them apart.

Something Like Summer is a love story spanning a decade and beyond as two boys discover what it means to be friends, lovers, and sometimes even enemies.
Final Thoughts:
I'm shocked. This was so much more than a high school YA. It starts out like one when Ben, the out kid, with a loving mother, but a lack of a love life, basically becomes obsessed with the new guy he keeps spotting jogging through his neighbourhood, but that's only the beginning. Spanning almost a decade, this story seems so indepth, really letting you discover these characters despite its short page count. Twisting my emotions in a bid to keep me hooked, I ended up finishing this in less than a day. I just couldn't stop reading–well, only to update my boyfriend on what was happening with these guys, I was that invested.

Read Full Review?