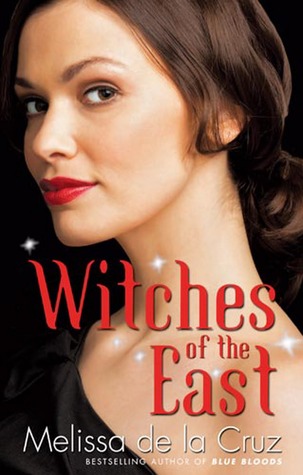 Title: Witches of the East (The Beauchamp Family #1)
Author: Melissa de la Cruz
Published: June, 2011 by Little, Brown Book
Pages: 273
My Rating:






Purchase: The Book Depository
Freya, Ingrid and Joanna Beauchamp love their sleepy life in the East Hamptons. A new engagement, promotion at work, a happy home – its all going perfectly. And, to top it off, no one's come close to discovering the secret of what they can really do in hundreds of years. But throw a few accidental love potions in the mix the Beauchamp girls are going to need more than a broomstick to clean up this mess…
Final Thoughts: This review is arriving a bit late to the party – I finished the book in early August just so I could watch the TV series without the risk of spoilers. Now season one of the series has ended in Australia and I still have yet to write about the book itself. Witches of the East (or Witches of East End depending on the edition), would you believe it or not, was the first book I've read about witches – WHAT?! – but I think it was an excellent intro to the genre. Part of my liking it had to do with the fact that the main characters are not teenagers, nor are they whiny or self-obsessed. Rather they are a mother and two daughters, each with secure jobs, stable friendships, and positive attitudes, and who're in complete knowledge and command of their supernatural powers.
Read Full Review?