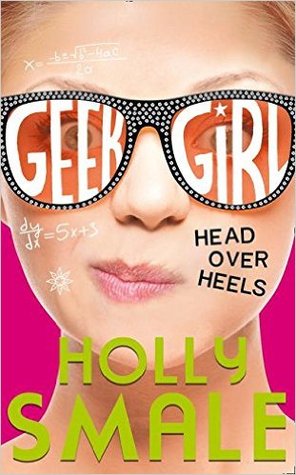 Title: Head Over Heels (Geek Girl #5)
Author: Holly Smale
Published: March, 2016 by HarperCollins Children's Books
Pages: 451
My Rating:






Purchase: The Book Depository
Harriet Manners knows many facts:

Fourteen squirrels were once detained as spies.
Snakes and Ladders and Chess were both invented in the same county.
Astronauts' hearts become rounder in space.

And for once, she knows exactly how her life should go. If only everyone else would stick to the plan…
Final Thoughts:
It's always fun coming back to this series and the familiarity of it. There's always some sort of drama going on, but it manages to maintain its underlying feel good vibe. It's about modelling, but it's not. The characters are what shine through here—and Harriet's personality certainly does. I don't think I could stomach Harriet in real life, but she's amusing to read. Not always as smart as she thinks she is, Harriet can grate on your nerves with how clueless she can be. I had moments where I wanted to tell her what was going on, to think of others, but her big personality pushes through and tells the reader not to worry about things like that.

Read Full Review?