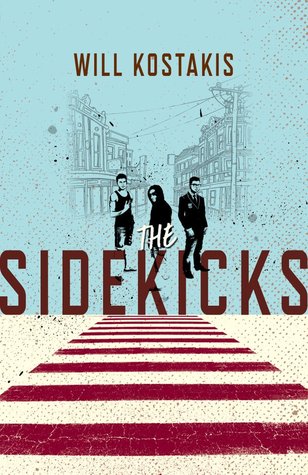 Title: The Sidekicks
Author: Will Kostakis
Published: February, 2016 by Penguin
Pages: 256
My Rating:






Purchase: Booktopia
The Swimmer. The Rebel. The Nerd.

All Ryan, Harley and Miles had in common was Isaac. They lived different lives, had different interests and kept different secrets. But they shared the same best friend. They were sidekicks. And now that Isaac's gone, what does that make them?

Will Kostakis, award-winning author of The First Third, perfectly depicts the pain and pleasure of this teenage world, piecing together three points of view with intricate splendour.
Final Thoughts:
Divided into thirds, each one housed a different perspective of the remaining friends of Isaac, showing us how they coped with life as a teenager after his sudden death. Without having seen the four of them together, initially it was hard picturing how they'd been friends. Although, it was pointed out a few times that they weren't—that the three of them merely orbited Isaac, getting along with the others merely a part of being in Isaac's life. And with him gone, their quasi-friend group quickly fell apart. I think seeing that happen felt quite realistic. Pretty much all of it did. Reading Sidekicks took me back to what is was like being young and insecure, making the wrong decisions but feeling like there were no other ones to make.

Read Full Review?